Skateboarding Shoes
Out of stock
GUARANTEED SAFE CHECKOUT
Product Description:
Are you looking for a new pair of Skate Shoes for your kid? 
This would make a great gift for your kid or as a present. This set is with all the accessories needed in order for a child to be safe while skating. 
It includes 2 Arm Pads, 2 Knee Pads, 2 Shin Pads and 1 Helmet with Shoes and Skates.
Who would love this gift?
Great gift for Kids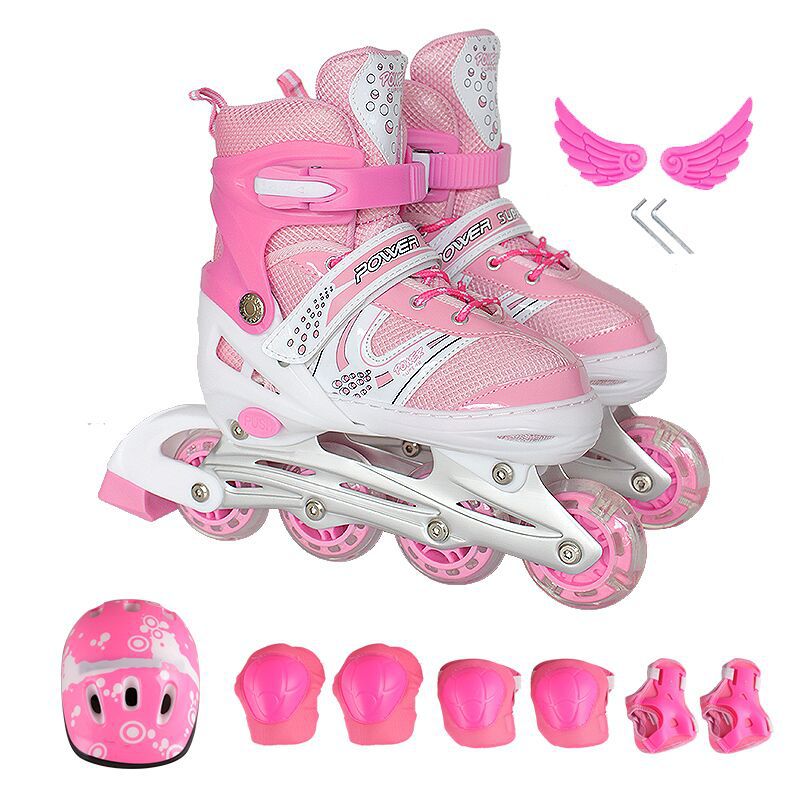 What are the product features
Shoe shell: PE Impact-Resistant material
Shoe shell bracket: Aluminum Alloy
BracketWheel: Single Flash
Bearing: Carbon steel
Color: Pink, Blue
Brake: One foot (right foot) brake
Size: S (actual 31-34) M (actual 35-38) L (actual 39-42) - All EU Size
We take between 3 -7 business days to prepare your goods and get them ready to ship. The transit time for delivery of your goods is generally between 7-14 business days. IF the goods are out of stock or there are going to be any delays we will notify you immediately about that.